The AMA | FIM Supercross season kicks off every year in Southern California at "A1" at Anaheim, California. The 17 race series crIss-crosses the country finishing up at Sam Boyd Stadium in Las Vegas, Nevada in mid May.
Supercross is a closed dirt course built inside a soccer, football or baseball stadium. Typical lap times range between one and two minutes. The track features multiple obstacles as pictured below.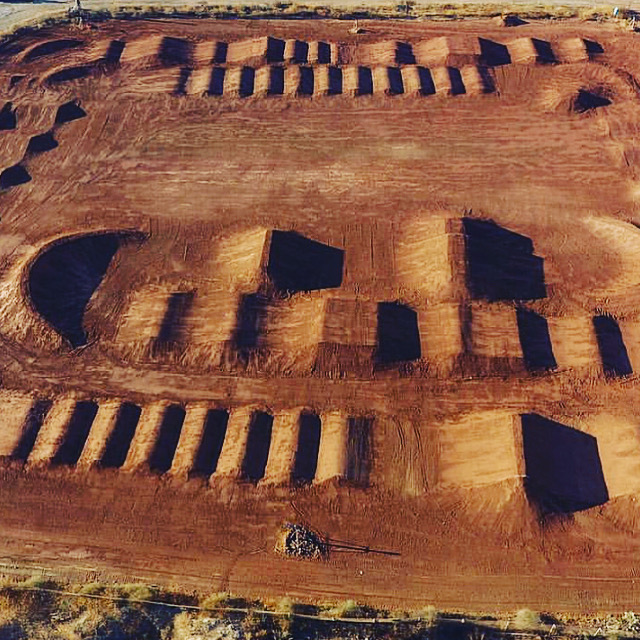 The Honda Racing practice track in Southern California.
Today the top factory superstar racers make millions of dollars each year. And there are as many as 20 teams. The motorcycle factories including KTM, Husqvarna, Yamaha, Honda, Suzuki and Kawasaki all support Motocross and Supercross teams both at the amateur and professional level.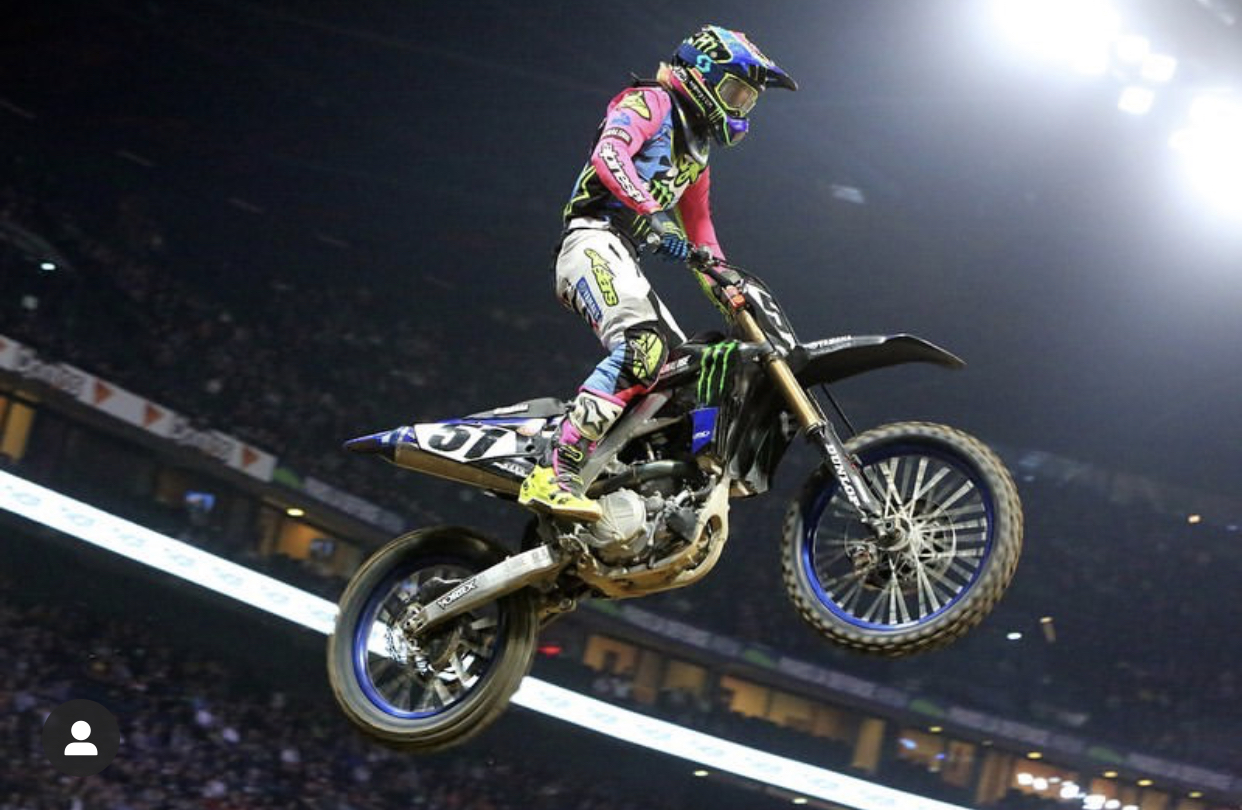 Factory Yamaha | Matrix Concepts rider Justin Barcia
In 1972, motocross was a relatively new sport in USA that exploded in popularity in the wake of Bruce Brown's epic film, On Any Sunday.
Supercross started in 1972, with the inaugural "Superbowl of Motocross" at the Los Angeles Coliseum. This epic event was held with an international cast of riders and over 30,000 spectators showed up! This is what started it all and Supercross was born, today a single Supercross event will attract as many as 60,000 spectators!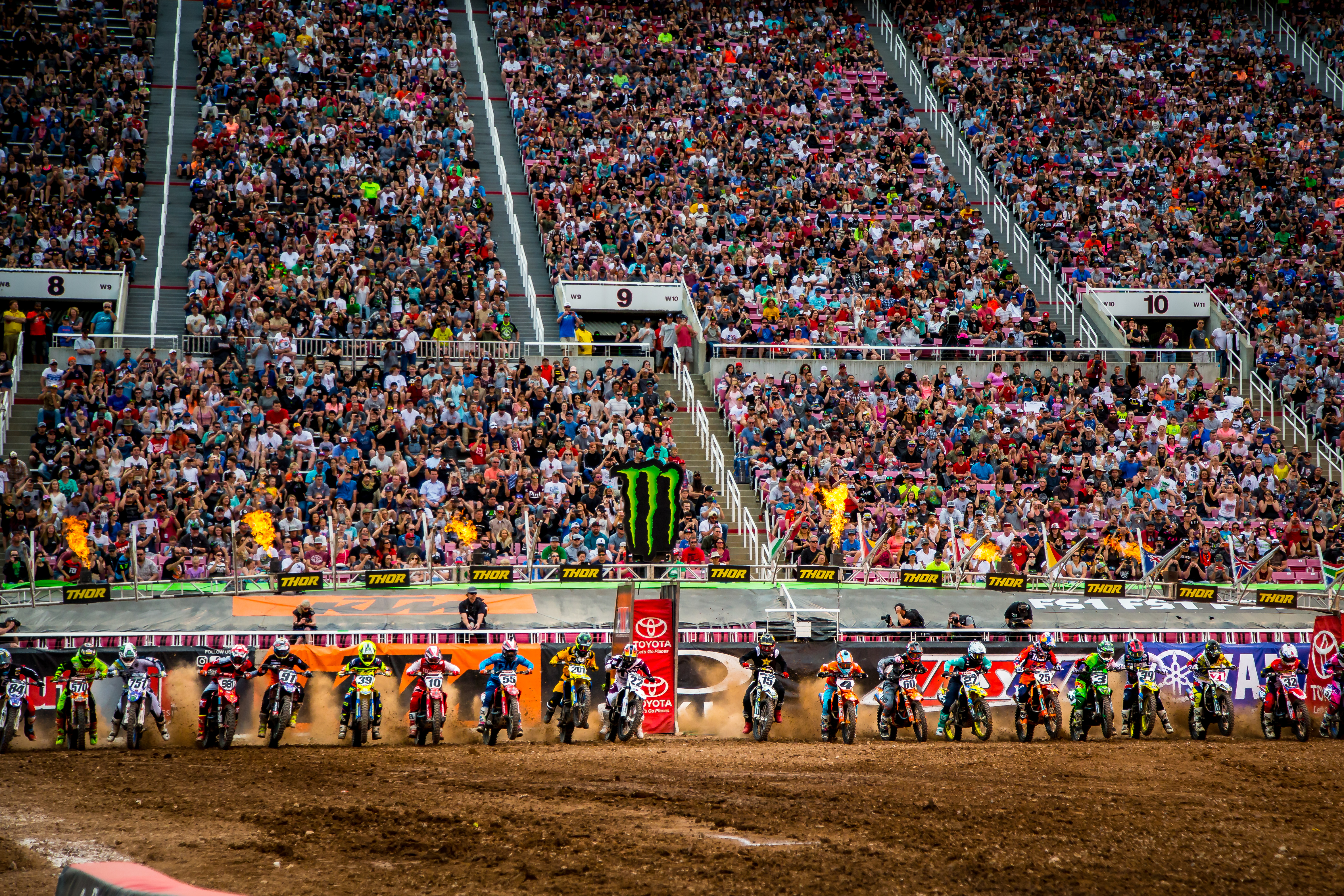 Matrix Concepts products are used and endorsed by the top teams in Supercross today.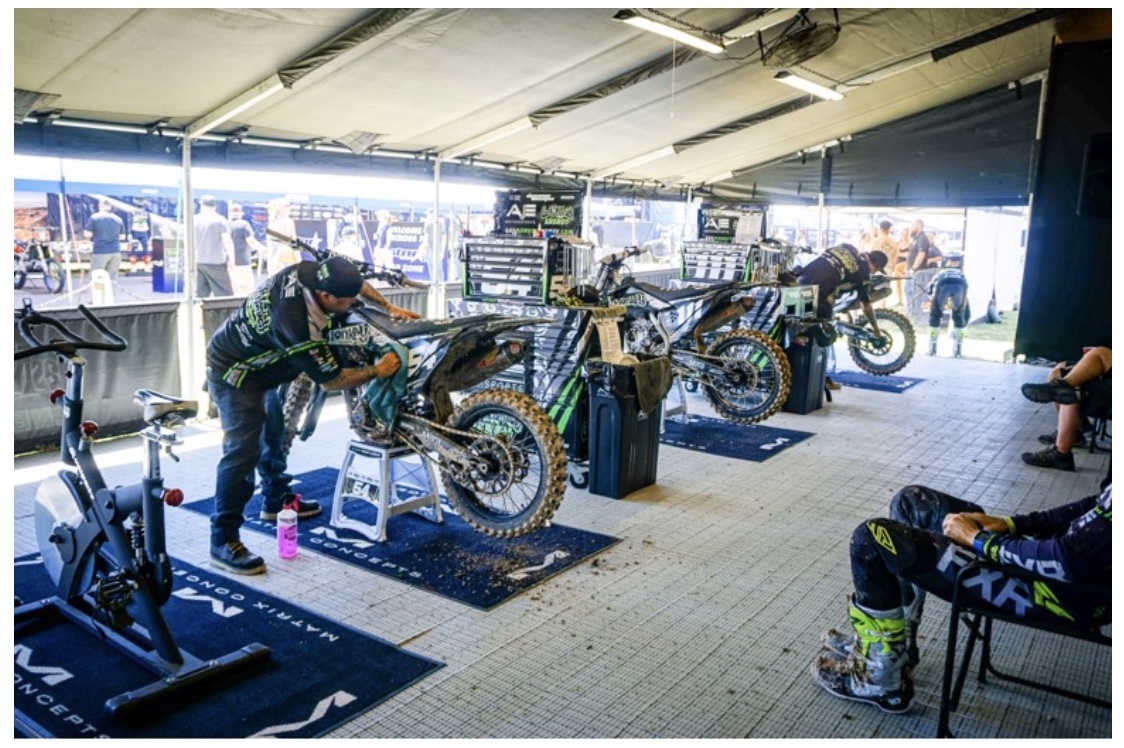 Matrix Concepts Work Mats, Stands, Utility Cans, Toolboxes, Ramps and Tie-downs are endorsed and used throughout the Supercross padlock.