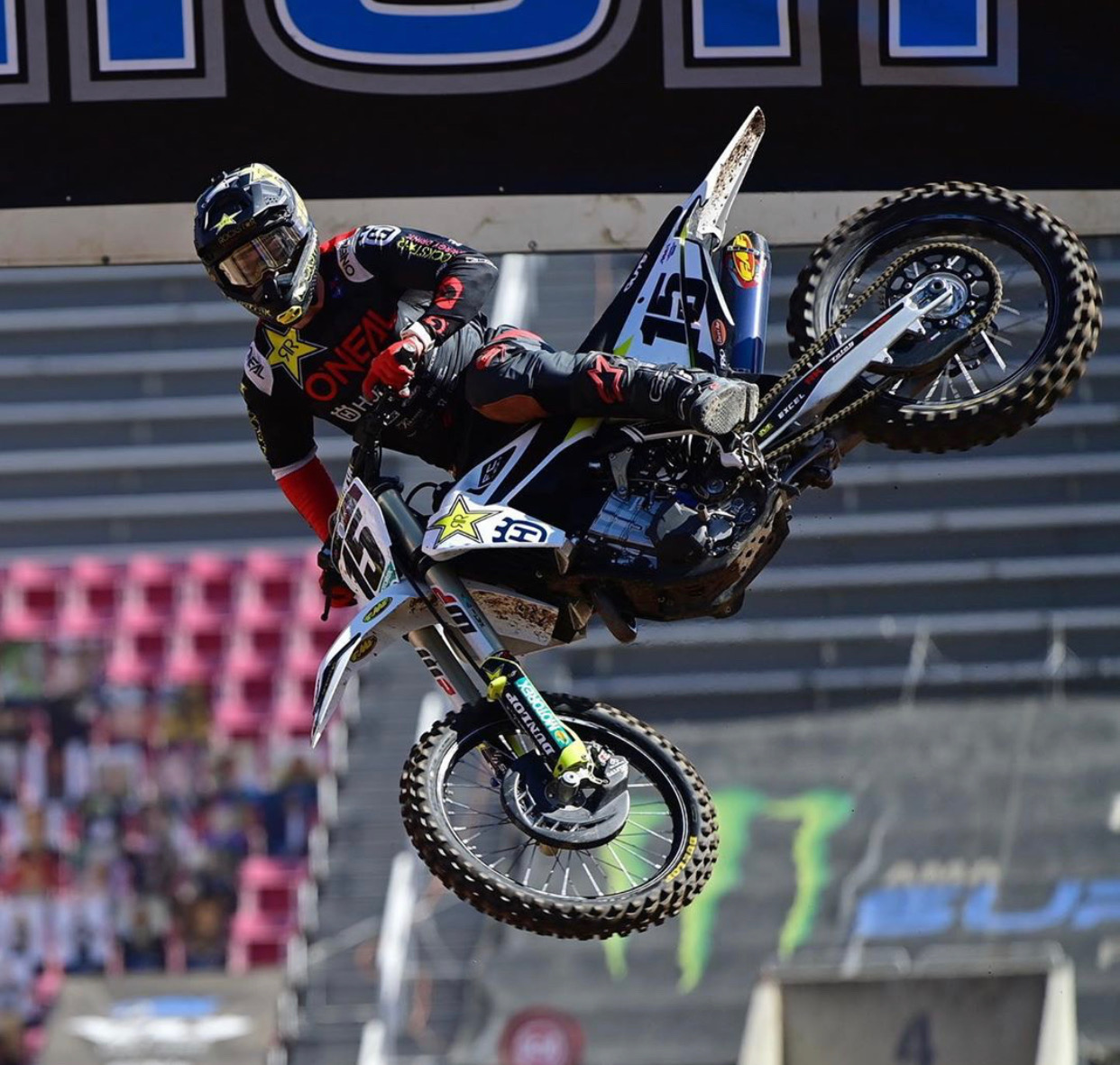 450
January 4, Justin Barcia takes the season opener and his second consecutive win at Anaheim 1.
January 11, Ken Roczen took his first win in three years after suffering a hard crash that had left him with a badly injured arm.
January 18, back to Anaheim for Round 3, Eli Tomac became the third different winner of the season.
From January 25 to February 29 Roczen and Tomac would dominate the next 4 rounds of the season, with the exception of the San Diego Supercross where defending champion Cooper Webb would win.
March 7, Eli Tomac goes on to win Daytona.
The season is suspended on March 12, as a result of the COVID-19 pandemic.
Feld Motor Sports announced the season will finish in four weeks with seven rounds in Salt Lake City, with Sunday and Wednesday rounds with no spectators.
May 31, racing resumes at SLC 1 with Eli Tomac taking the win.
June 3, SLC 2 Cooper Webb is back and the 2019 Champ takes the win.
June 7, & June 10 SLC 3 & 4 Eli Tomac and Cooper trade wins again, in what is turning into an epic battle between the two.
June 14, SLC 5 Ken Roczen finds his groove and takes the win.
June 17, SLC 6 Cooper Webb is back on the top spot.
June 21, SLC 7 Rockstar Husqvarna rider Zach Osborne takes his first ever 450 win followed by Team mates Jason Anderson and Dean Wilson. Eli Tomac wins the Championship.
Season ends with Eli Tomac as the 2020 SX Champion with 2019 Champ, Cooper Webb in 2nd & Ken Roczen 3rd.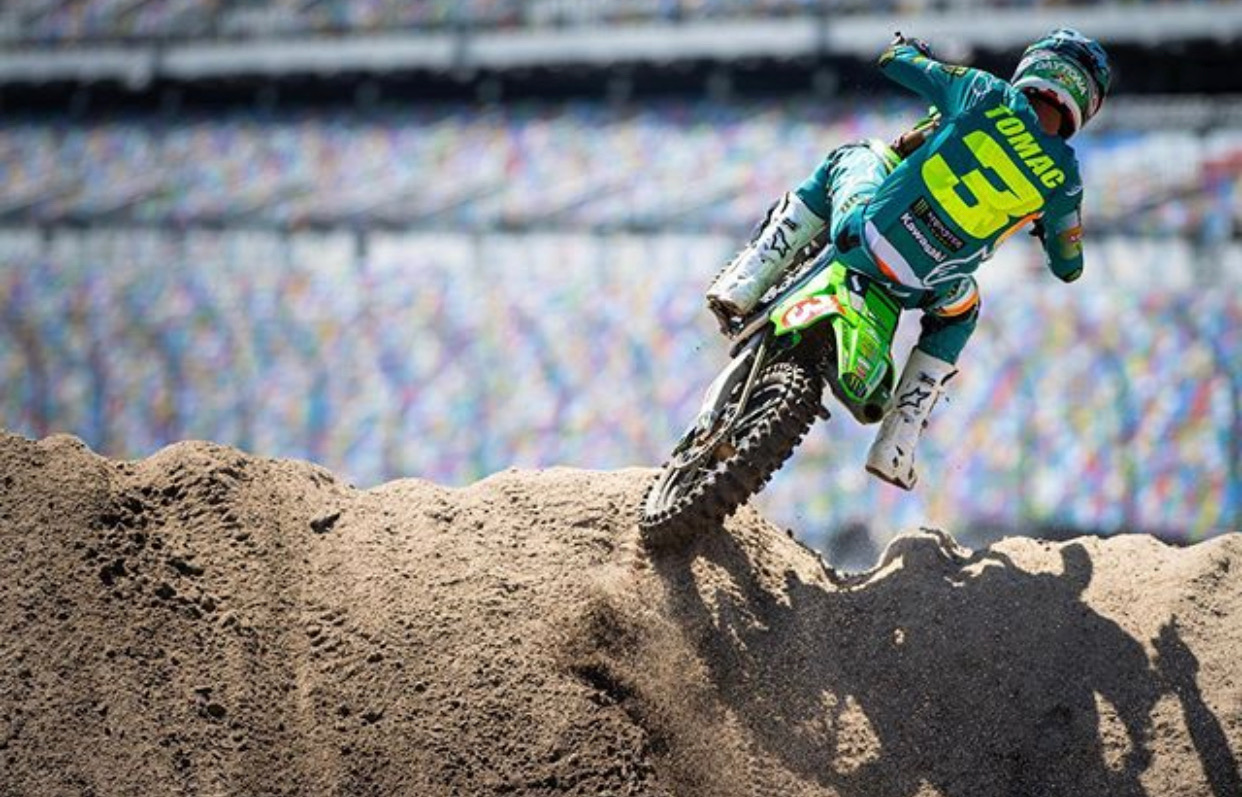 250
Chase Sexton becomes 2X 250 East Champ & Dylan Ferrandis takes the 250 West 2020 Championship.